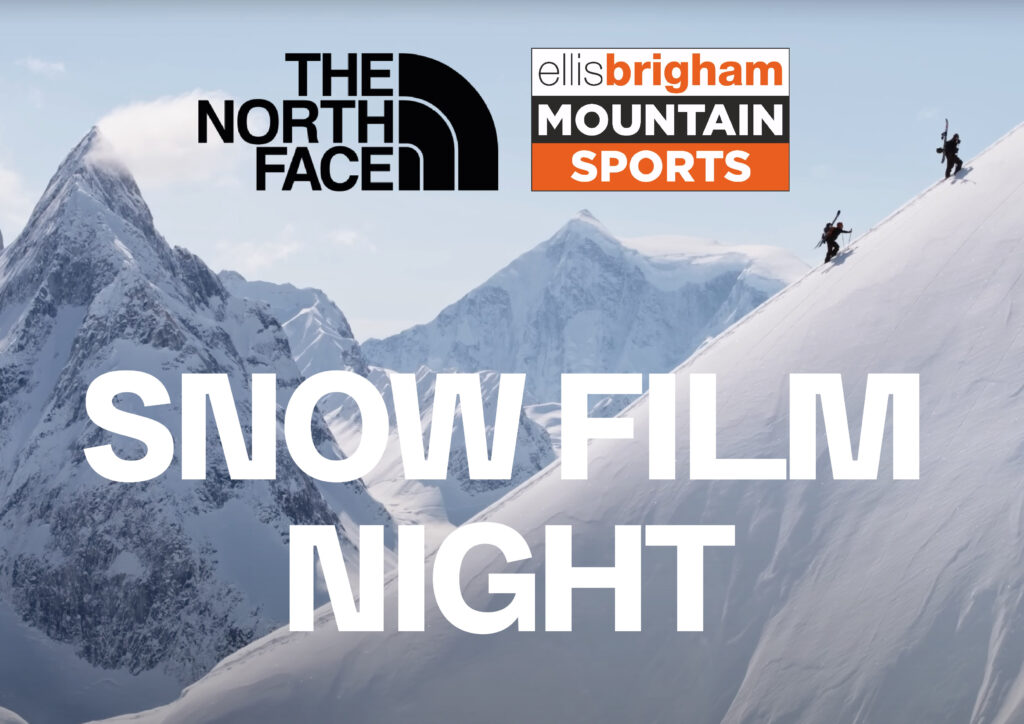 the NORTH FACE & ELLIS BRIGHAM snow FILM NIGHT — sat night
Saturday | 7.30pm – 9.30pm | Glencoe Mountain Resort Café
The best snow film night this season is coming to The Mighty Coe. This is a one-off special occasion presented by The North Face and Ellis Brigham, with four of this season's best snowsports films, chats and stories from the film-makers and athletes – and some surprises too.
We'll also get some important info from Protect Our Winter's Lauren MacCallum – their work has never been more vital for us all as snowsport fans.
Just in case that wasn't already enough, everyone gets a free can of Drygate Seven Peaks IPA and a bag of popcorn.
All the films will be shown on a proper big cinema-style screen and high quality sound system.
This event sold out fast last year, so get your tickets early.
Please note the bar will be closed while films are being screened, but is open before and after the presentation, and at the interval. Strictly no admittance to café during the show without ticket.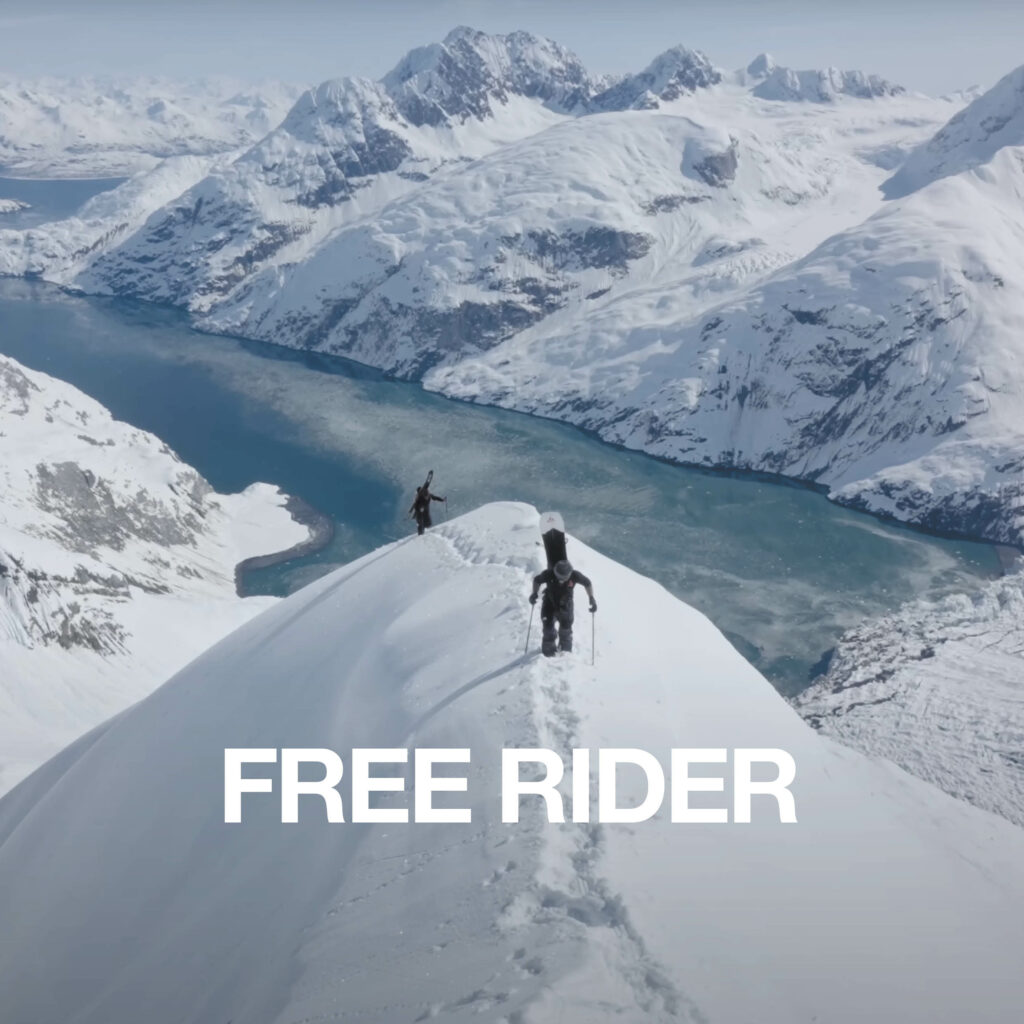 FREE RIDER
Sam Anthamatten and Victor De Le Rue push new boundaries in the wildest corner of Alaska. A bush pilot drops the small crew of five on a remote, unexplored glacier to conquer the spine walls in a series of ascents, each one more committed. Narrator Jérôme Tanon describes with honesty and a touch of sarcasm what exactly is going on here. Above all, he wants to feel what it's like to be in their shoes, to understand what so-called "free riders" are made of, and what could be the purpose and beauty of "freeriding".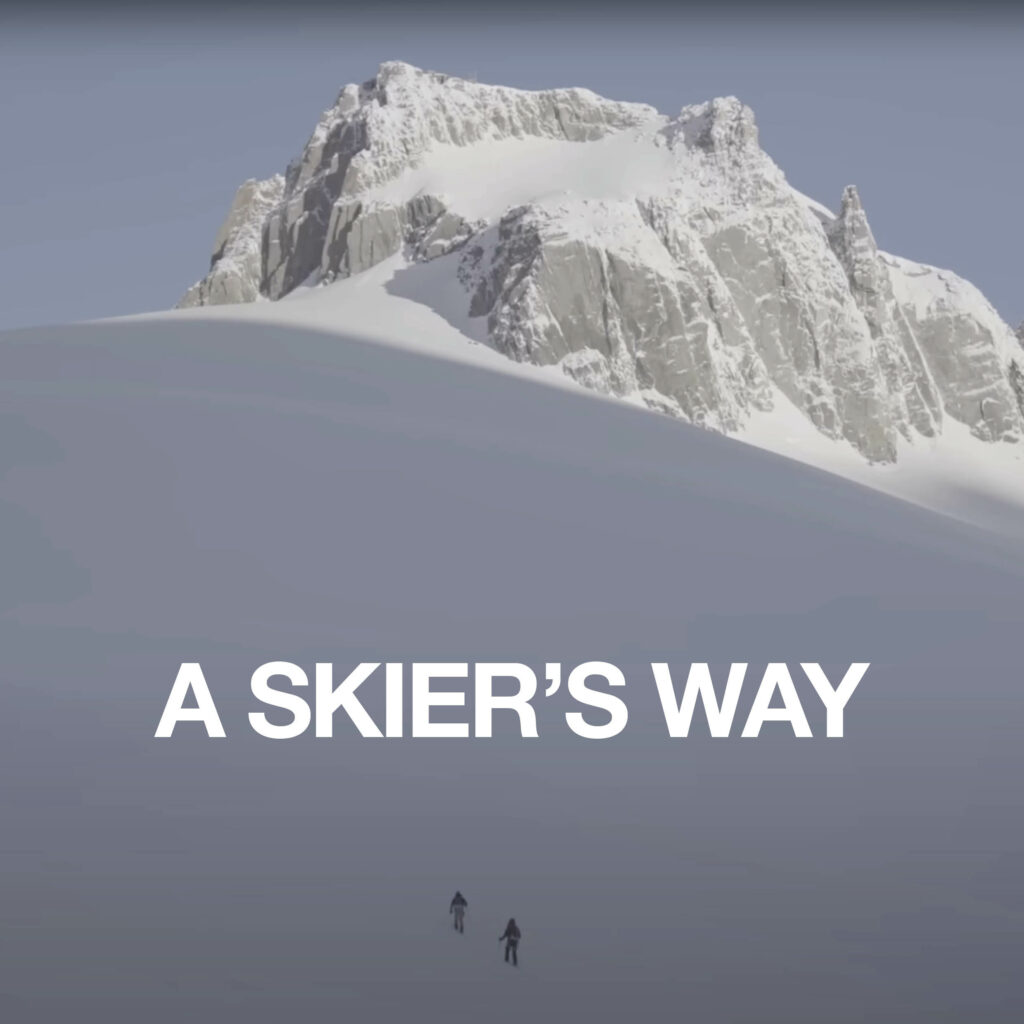 A SKIER'S WAY
A Skier's WayMike Arnold grew up ski racing in Maine, discovered backcountry in Colorado and now works as a professional mountain guide in Italy's Aosta Valley. Surrounded by 4,000-metre alpine peaks, his adopted home is the historical home of ski mountaineering. In this tight-knit local community, guides have always been highly respected. But they face high risks, too.
Mike has recently been forced to come to terms with what they can take away. He is paid to do what he loves but is it worth the risk?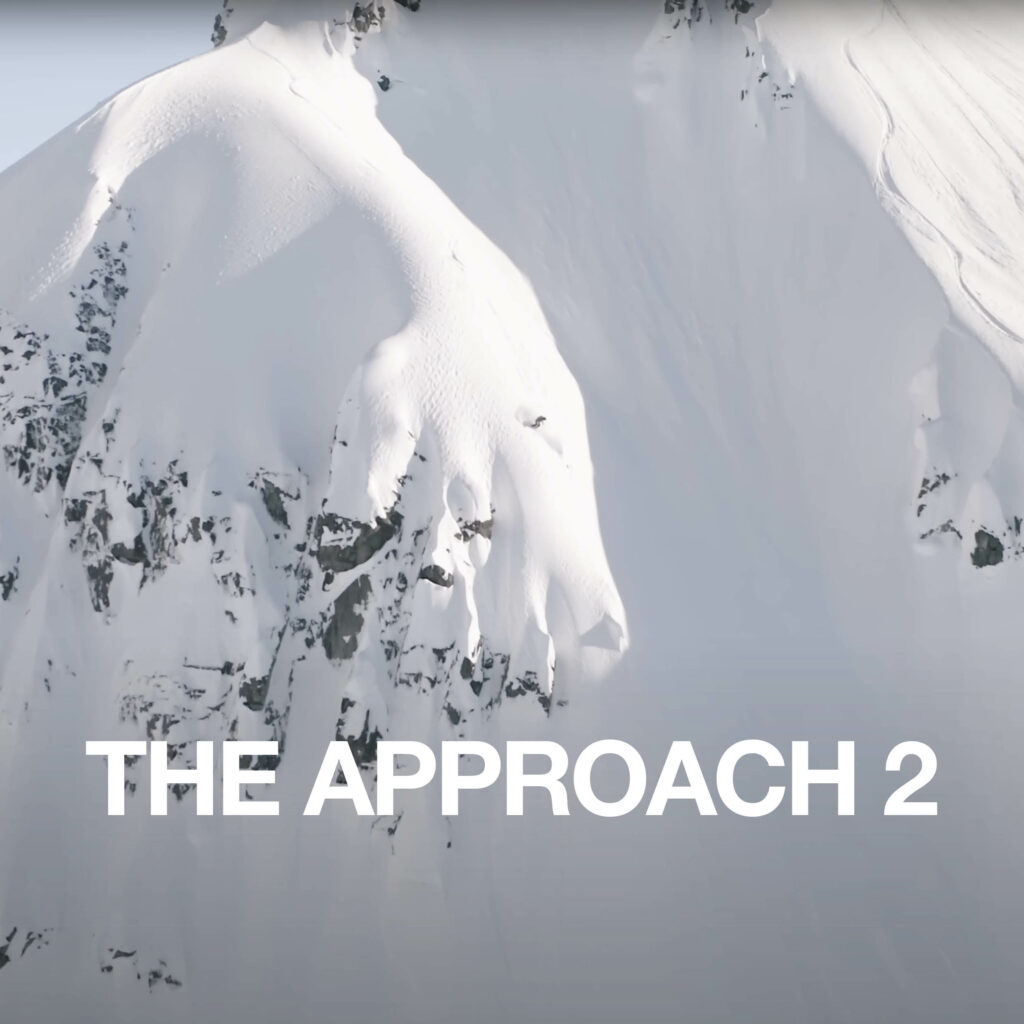 THE APPROACH 2
Follow Vasu Sojitra, Ingrid Backstrom, Brooklyn Bell, Sophia Rouches, Emilé Zynobia, and Anna Soens in The Approach 2, a snowy shred film reframing snow sports to be more inclusive.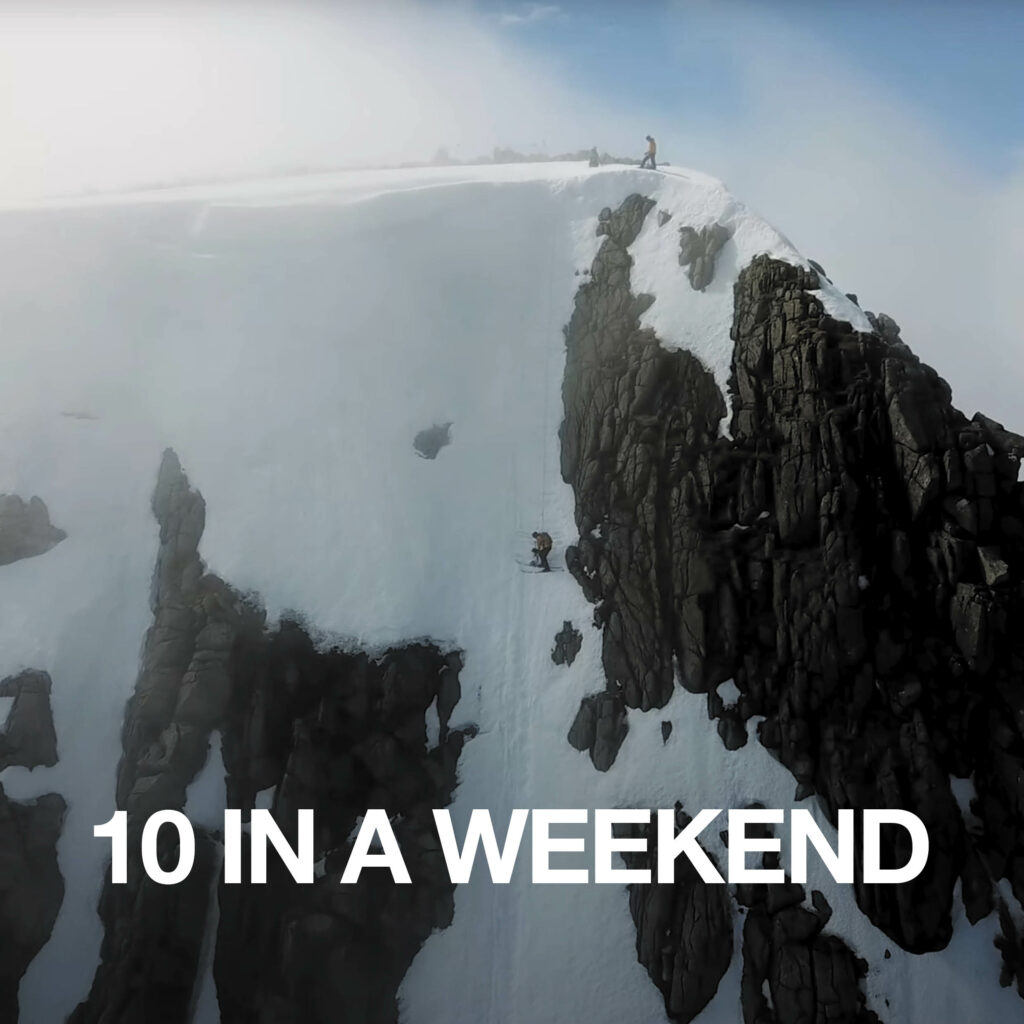 10 IN A WEEKEND
A Scottish mountaineering challenge to hike, ride and showcase the 10 highest mountains in the UK, all in a weekend. The team of three – Blair Aitken, Gavin Carruthers, George Treble – take on some of Scotland's best ski descents, aiming to complete an epic skiing adventure and make it back to Edinburgh in time for work on Monday morning.